SV Rot-Weiss Merl enters the semifinals of the FVM Cup with new CURENTIS jersey!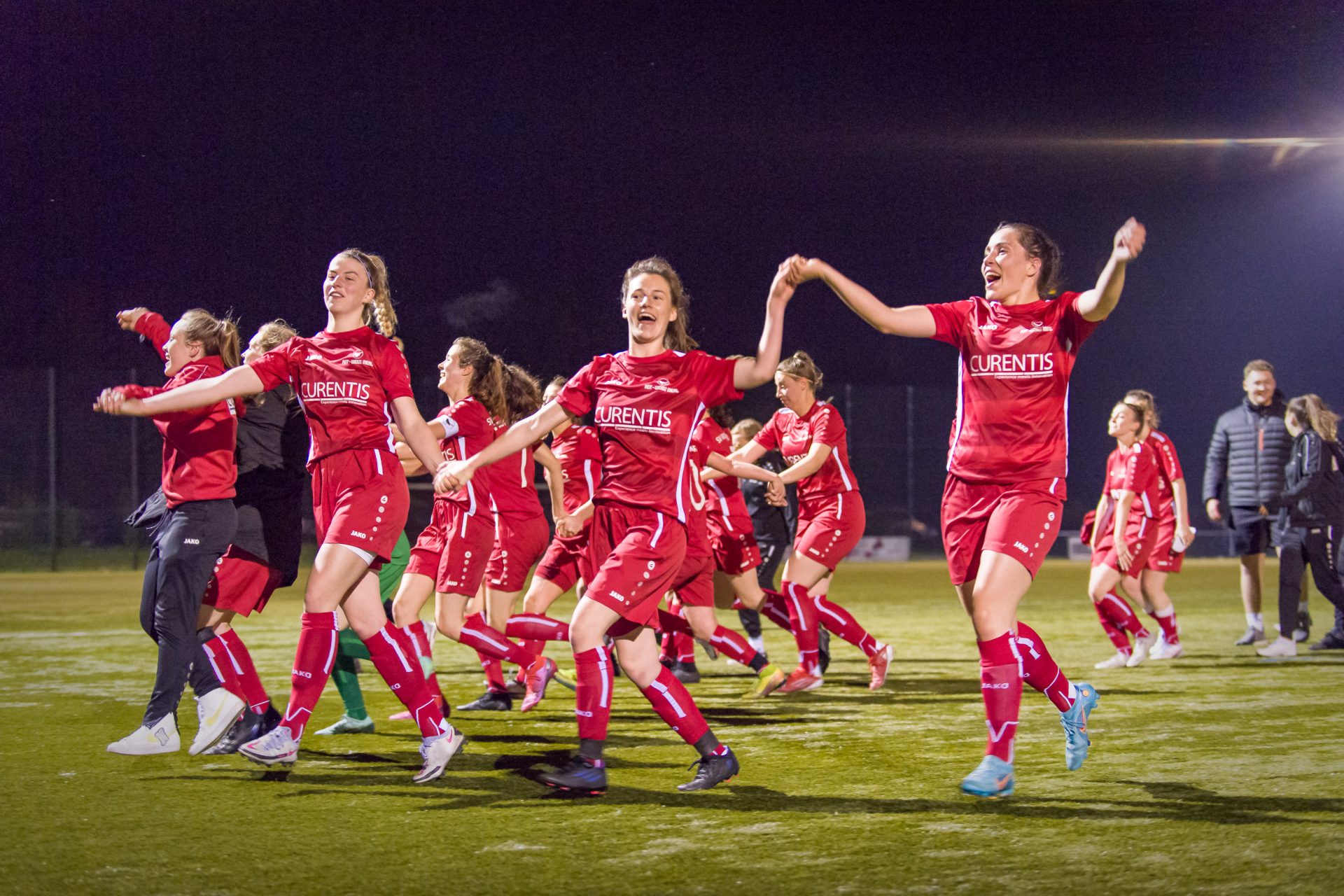 The women's team of SV Rot-Weiss Merl continues to cause a stir in the FVM Cup. After the spectacular eighth-final victory against the two classes higher playing women of SV Menden, the Merlerinnen defeated in the quarterfinals now, the one class higher playing women from Ippendorf. Despite the difference in class, the Merler women went into the game as favorites, since they are unrivaled in the league in first place and the Ippendorf women are in a relegation battle.
The players of SV Rot-Weiss Merl provided the first highlight as soon as they entered the field: they were wearing their new jerseys, sponsored by CURENTIS AG, for the first time.
Merl lived up to their own expectations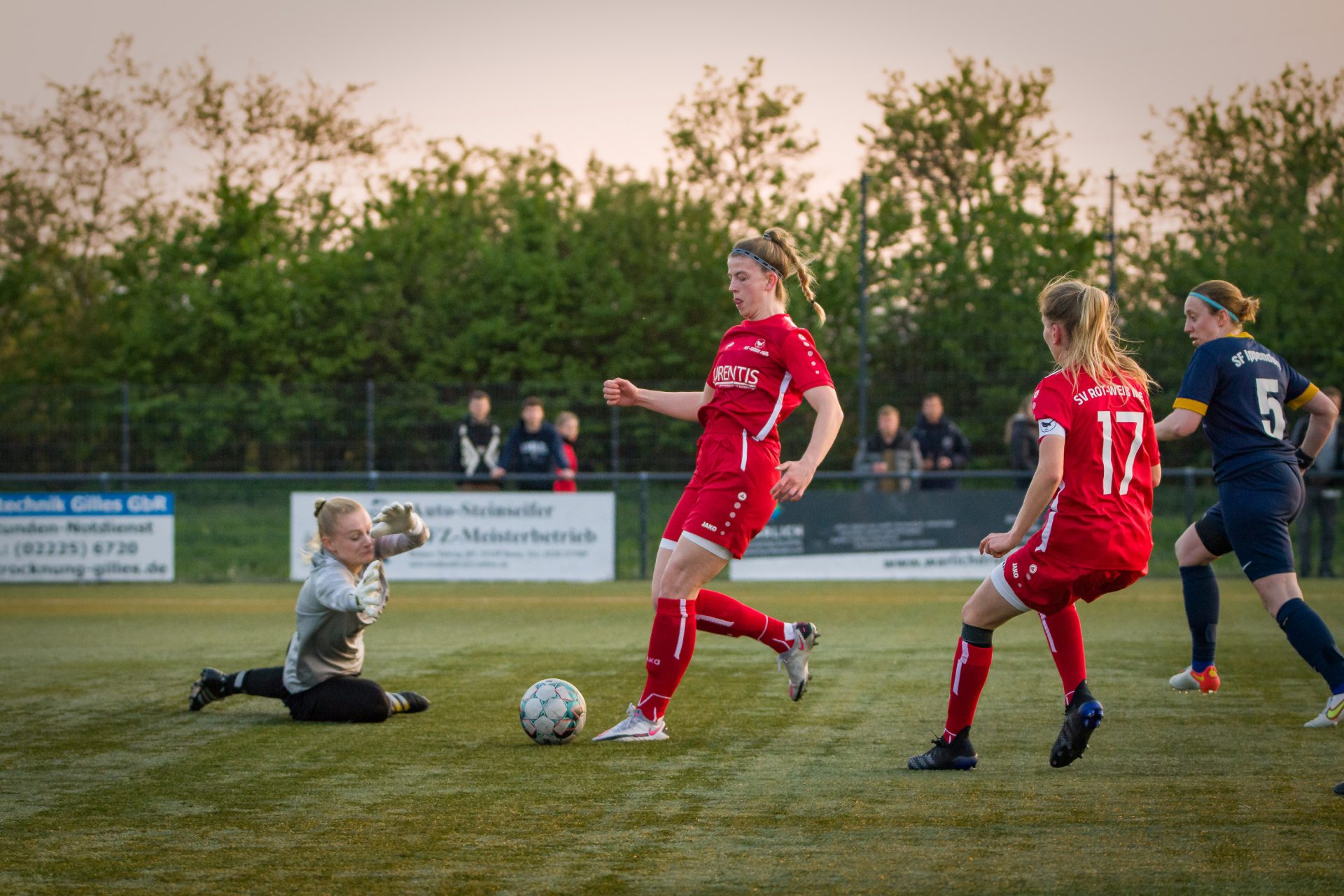 Since the first minute, the women from Merl fulfilled their role as favorites. They had the game under control and created again and again top-class chances. Already in the 9th minute fell the deserved 1:0. Subsequently, still further goals could have fallen, but the chances
were not used. Instead, the Ippendorf women took advantage of an inattention and equalized at 1:1 (23rd minute).
Nevertheless, the course of the game was not to change until halftime and so the Merler girls played an attack in the 37th minute with concentration to the end and were directly rewarded with the 2:1.
After halftime, Ippendorf came onto the pitch with more will and speed, but the well-rehearsed defense from Merl withstood the pressure and Merl repeatedly came up with dangerous chances. One of these chances brought about the decision: In the 59th minute, the score was 3:1. It was clear that the game had been decided, and Merl continued to play forward in a decisive manner. A direct free kick made the score 4:1.
The championship is no longer to take away the women of SV Rot-Weiss Merl
Thus, the women from Merl celebrated a good debut in the jerseys and took the euphoria into the following game. Here they crowned themselves deserved champions with CURENTIS at their side - 4 match days before the season is over.
CURENTIS AG has already been a sponsor of the SV Rot-Weiss Merl girls' and women's divisions since 2019 and is delighted with the successful debut of the new jerseys. We hope that the SV Rot-Weiss Merl women's team will be able to continue its winning streak in the FVM Cup and expect an exciting cup semifinal.
Pictures by Wilfried Chruscz
https://curentis.com/wp-content/uploads/2022/05/Merl_Artikel.jpg
1280
1920
julian.schlosser@curentis.com
/wp-content/uploads/2022/02/logo-2-2-1.png
julian.schlosser@curentis.com
2022-05-12 15:27:00
2022-05-30 15:30:14
SV Rot-Weiss Merl enters the semifinals of the FVM Cup with new CURENTIS jersey!