That is CURENTIS. This is WE.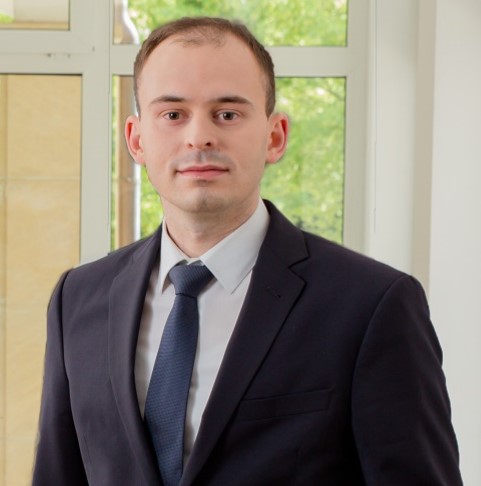 Artur Kehrein has been a Senior Consultant at CURENTIS AG since October 2022 and is particularly active in the areas of regulatory reporting, IT infrastructure and sustainable banking.
Why did you choose CURENTIS?
From the beginning of my working life, I was aware that I did not want to do a line job. A classic nine-to-five job was not conceivable for me. That's why I decided to join CURENTIS AG. From day one, you are involved in exciting internal and external projects. Every day brings a new challenge and the opportunity to find exactly the right solution for it. Training measures that are coordinated individually and with the employee round off the overall concept and offer me the opportunity at any time to expand my own scope of knowledge and deepen skills I have already learned.
As an independent-minded employee, you are valued at CURENTIS and new ideas are more than welcome.
What do your tasks consist of and what does your daily work look like?
First and foremost, in a consulting company, the focus is on the needs of the customer. As a senior consultant in the role of a project manager or business analyst, I strive to find the best solution for the customer's challenges and issues. Working according to a pattern does not lead to the desired result, as there are several possible solutions for each task, for which all advantages and disadvantages have to be considered. Subsequently, I support the customer in the implementation and go-live of the selected solution alternative.
In addition to external tasks in regulatory reporting and IT infrastructure projects, I work with my colleagues from Regulatory Reporting on new topics in the context of sustainable banking / sustainable finance. The task is to classify and structure them and to provide suitable solutions and information material, such as the CURENTIS Sustainable Banking Whitepaper.
What makes CURENTIS special or exciting for you?
Individuality. Quality. Creativity.
All of the aforementioned qualities are not opposites at CURENTIS, but rather perfectly complementary characteristics. Each employee contributes to the success of all with his or her individual skills and personality. Individuality is seen as a key success factor and is encouraged accordingly. All actions are based on a high quality standard, which is kept constantly high by regular advanced training measures, trainings, workshops and in employee discussions. Before a painting is created, it is necessary to find the motif, select suitable brushes and use the right colors to ultimately create a work of art. It is the same with the consultation. What is the target image, what means are to be used to realize it, and what skills are needed? These are all key issues that require creative minds.
https://curentis.com/wp-content/uploads/2023/05/Artur_Kehrein.jpg
486
481
julian.schlosser@curentis.com
/wp-content/uploads/2022/02/logo-2-2-1.png
julian.schlosser@curentis.com
2023-05-03 08:00:19
2023-05-12 15:10:28
This is CURENTIS. This is WE.