The German Supply Chain Act: Why it also affects Swiss companies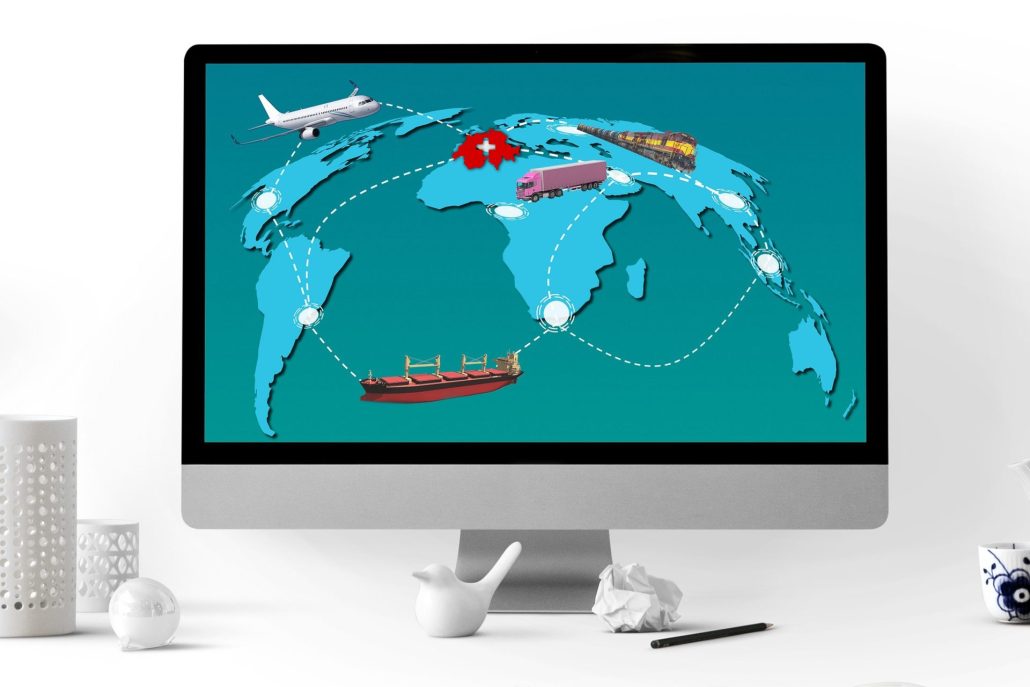 The German Supply Chain Act came into force on January 1, 2023, and its effects are not yet sufficiently transparent for many of those affected. The law does not stop at the German border, but also affects companies in other countries, such as Switzerland.
The law is intended to oblige companies to check their supply chains for human rights violations and environmental damage and to take measures to prevent them. But what does the entry into force of the German Supply Chain Act mean for Swiss companies and what action measures must be implemented?
The Supply Chain Act obliges companies with at least 3,000 employees to check their supply chain for human rights violations and environmental violations and to take appropriate measures by implementing defined due diligence obligations. The obligation applies to the entire supply chain, including suppliers and subcontractors. This means that companies' responsibility no longer ends at their own activities, but exists along the entire supply chain. Implementation of the Supply Chain Act is not only a legal obligation, but also a moral obligation to customers, employees and society.
Swiss companies operating in Germany or maintaining business relationships with German companies are therefore also affected by the Supply Chain Act. The implementation of the requirements could be a challenge for Swiss companies, as they have to align their own processes and supply chains with sustainability and fulfill the compliance requirements. Business relationships with German companies that fall under the requirements of the Supply Chain Act must also check their own suppliers and business partners for compliance with these requirements.
In order to remain attractive as a Swiss business partner on the German market, it is crucial to prepare for the upcoming change in legislation and to review compliance management systems at an early stage for a possible need to adapt them with regard to environmental and human rights risks. This can ensure that they are not excluded as suppliers in the future due to insufficient compliance with human rights and environmental standards.
Another important step is to raise awareness among the company's own employees as well as business partners and suppliers. It is important to communicate the requirements and ensure that all stakeholders understand and support compliance with the law. Swiss companies must take care to maintain open communication with the suppliers and business partners concerned and, if necessary, find alternative suppliers who can be assured of meeting the requirements of the law.
Overall, the Supply Chain Act also poses a challenge for Swiss companies. Reviewing and monitoring supply chains requires a high level of effort and resources. Companies must be prepared to comply with standards and regulations and, if necessary, take additional measures to minimize risks in their supply chains. Companies that align their supply chains in a compliant manner can gain a competitive advantage and earn the trust of their customers and business partners. Companies that do not comply with the requirements of the law run the risk of damaging their reputation and business relationships. It is therefore advisable to take early action and prepare for implementation.
More information about the Supply Chain Act can also be found in the following articles:
Supply chain law also affects banks - CURENTIS Banking - Consulting and innovative Digitalization
Products - CURENTIS Banking - Consulting and innovative digitalization
CURENTIS offers a solution for the supply chain law - YourSupplyCHECK is coming! - CURENTIS Banking - Consulting and Innovative Digitalization
https://curentis.com/wp-content/uploads/2023/05/LieferkettenSchweiz.jpg
1280
1920
julian.schlosser@curentis.com
/wp-content/uploads/2022/02/logo-2-2-1.png
julian.schlosser@curentis.com
2023-05-02 09:16:46
2023-05-02 09:16:46
The German supply chain law: why it also affects Swiss companies