That is CURENTIS. This is WE.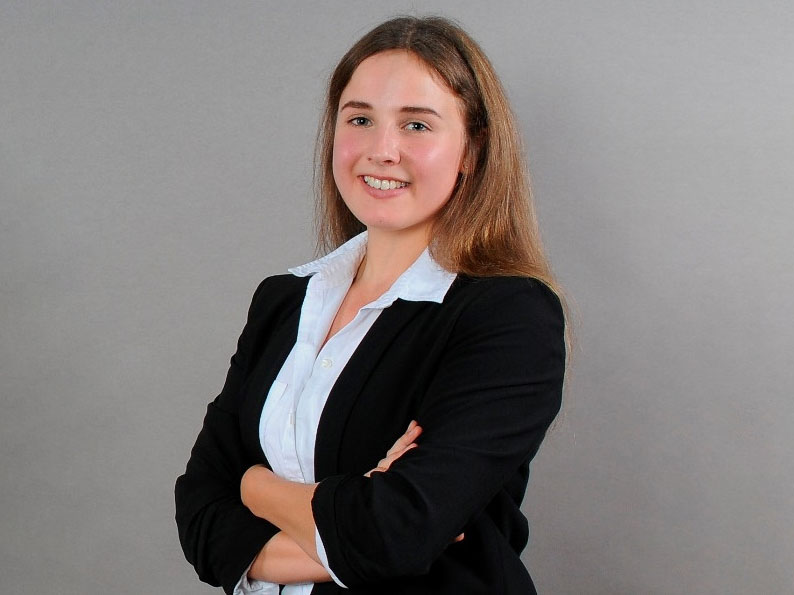 Pia Johannemann has been a Junior Consultant at CURENTIS AG since October 2021. Her international management studies coupled with her previous project experience have enabled her to acquire in-depth knowledge in the areas of business analysis and testing.
Why did you choose CURENTIS?
I became aware of CURENTIS via the Internet. What particularly piqued my interest was the topic of anti-financial crime and the combination of consulting and software solutions. CURENTIS' openness to new, digital solutions also convinced me to apply.
During the application process, I got the impression of a very value-oriented consulting company in which communication is transparent and employees are valued. This impression has been confirmed to this day.
The high esteem in which the employees are held is also reflected in the wide range of training opportunities, which further strengthened my decision to become part of the CURENTIS team.
What are your tasks and what does your daily work look like?
My tasks at CURENTIS are very versatile and varied, which makes the job as a consultant particularly exciting for me. My daily work can be divided into two areas:
Working on projects with clients as well as working on internal issues within CURENTIS.
Currently I am working in a customer project in the area of testing. My main tasks in this project include the creation of test cases as well as their execution and documentation.
Internally, employees have the opportunity to work on various topics - depending on their own interests. Most recently, I took on the creation of our new CURENTIS corporate presentation. In addition to other tasks in the area of anti-financial crime, I am currently working on updating training materials.
What makes CURENTIS special or exciting for you?
After completing my bachelor's degree, I found CURENTIS an excellent place to start my career. Here, employees are not only challenged, but also encouraged in equal measure. In other words, from the very beginning, employees are given a lot of trust, which is reflected in a very autonomous and free way of working as well as the quick assumption of responsibility. In addition, CURENTIS places great emphasis on employee training, which guarantees a steep learning curve. As we like to say at CURENTIS: "Consulting is people" - this is not just a nice saying for marketing purposes, but is actively lived out in day-to-day work at CURENTIS.
This, coupled with exciting customer projects and a very pleasant and open working atmosphere, makes CURENTIS a special employer for me.
https://curentis.com/wp-content/uploads/2022/02/Pia_Johannemann.jpg
595
794
CURENTIS
/wp-content/uploads/2022/02/logo-2-2-1.png
CURENTIS
2022-02-09 13:05:09
2023-05-12 15:18:51
This is CURENTIS. This is WE.