Client's Senior Manager or Beneficial Owners of FIFA: Sepp Blatter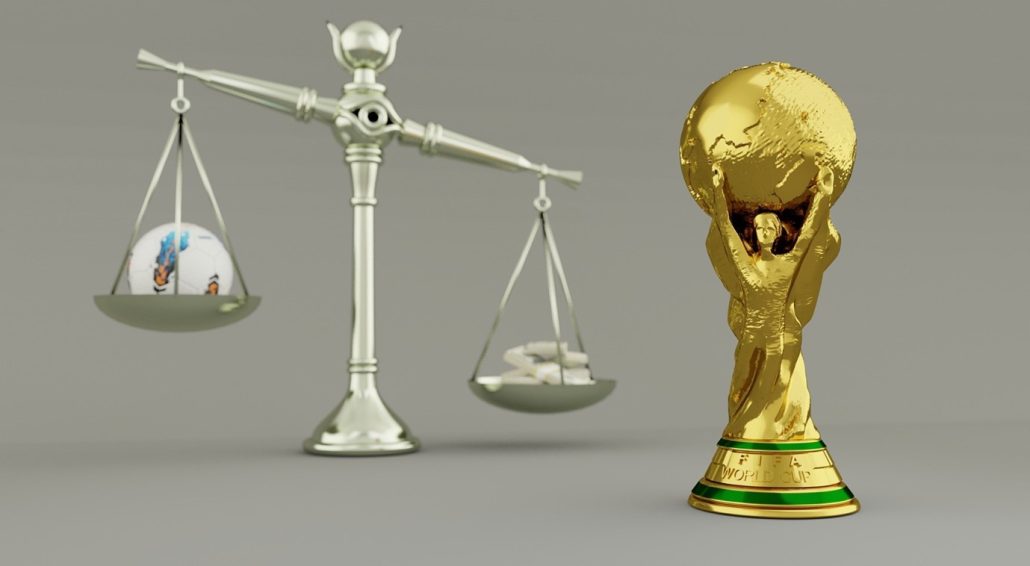 In the previous series, we described the definition and methods of determination of the Ultimate Beneficial Owners of a company. As mentioned, if no person can be defined as a beneficial owner after AML criteria of a certain country, then we define managing directors of an entity as a fictive beneficial owner. In this serie, we continue to review another former notional beneficial owner of FIFA, Sepp Blatter. He turned the organization's revenue from $308 million in 1998 to $5,7 billion in 2014. His era was accompanied by the rapid popularization and development of soccer all around the world. On the other hand, Mr. Blatter built a model patronage structure, where he made sure everyone around him was corrupted. This model allowed Blatter to control the majority of the executive members. Those who challenged him were excluded via the ethics machinery of FIFA.
Before joining FIFA in 1975, Sepp Blatter was a sports administrator and was involved in the organization of the 1972 and 1976 Olympic Games. In 1981, he was appointed as a general secretary of the organization and served as right-hand man to Joao Havelange till 1998. After the resignation of Mr. Havelange, Sepp Blatter became the president of FIFA and since then was embroiled in corruption scandals. All the corruption schemes were built by Mr. Blatter's predecessor, Joao Havelange. For years, Mr. Blatter assisted in kickbacks to Mr. Havelange. According to Andrew Jennings's book "Sepp Blatter's FIFA Organized Crime Family", the International Sport and Leisure marketing company made 175 payments between 1989 and 2001 to FIFA executives' accounts and then received multi-billion-dollar World Cup contracts. Mr. Blatter was the link between the marketing company and former president Havelange, who acted together with his son-in-law and part-time head of the Brazilian football federation, Ricardo Teixeira. When the scheme of corruption was published by investigative journalists, FIFA started its investigation related to FIFA's work with the ISL marketing agency. The internal investigation containing 4200 pages was completed, but Mr. Blatter decided not to publish it and locked it in the safe in Zurich. Later, Blatter rewrote FIFA's charter, which put all internal investigations, executive committee meetings, and the terms of various deals into confidentiality.
Under his leadership, FIFA officials were taking full advantage of the organization and making money, covering it with soccer development. Mr. Blatter himself was many times accused of bribing other executive members to secure votes in the election for the presidency of FIFA. The investigation by Swiss federal authorities shows that in 2011 Mr. Blatter transferred around $2 million to Michel Platini, allegedly for his support in the presidential election in 1998. All these schemes were exploited for decades. In 2015, Blatter resigned from the post of the presidency after he has been re-elected for the fifth term. The reason for the voluntary resignation was the FBI's investigation against FIFA for massive corruption, bribes, and racketeering. The US District Court in Brooklyn accused the organization's officials of conspiring to extort and receive more than $150 million in bribes from marketing agencies. According to the investigators, the bribery was allegedly used in an attempt to influence contracts from technical sponsors, the 2010 FIFA World Cup host selection process, and the 2011 FIFA presidential election, when Blatter was challenged by one of the executive members of FIFA, Mohamed bin Hammam. Mr. Hammam used the same tactics as Blatter in 1998, to buy the votes of Caribbean members with cash. But FIFA's ethics machinery (which was controlled by Blatter) was put into action and Mr. Hammam was banned from FIFA. Interestingly, despite massive corruption scandals appearing year after year, Mr. Blatter was asking to award the FIFA officials with the Nobel Prize in recognition of their work.
#AML #KYC #Compliance #Regulatory #Source of Funds #FIFA #Qatar #WorldCup #UBO #Blatter #Luxemburg #Germany #Switzerland
#Curentis AG
https://curentis.com/wp-content/uploads/2022/11/FIFA_2.jpg
758
1379
julian.schlosser@curentis.com
/wp-content/uploads/2022/02/logo-2-2-1.png
julian.schlosser@curentis.com
2022-12-08 10:00:53
2022-12-08 10:02:13
Client's Senior Manager or Beneficial Owners of FIFA: Sepp Blatter