CURENTIS Web Seminar: Sanctions and Embargoes and their Significance for AML Processes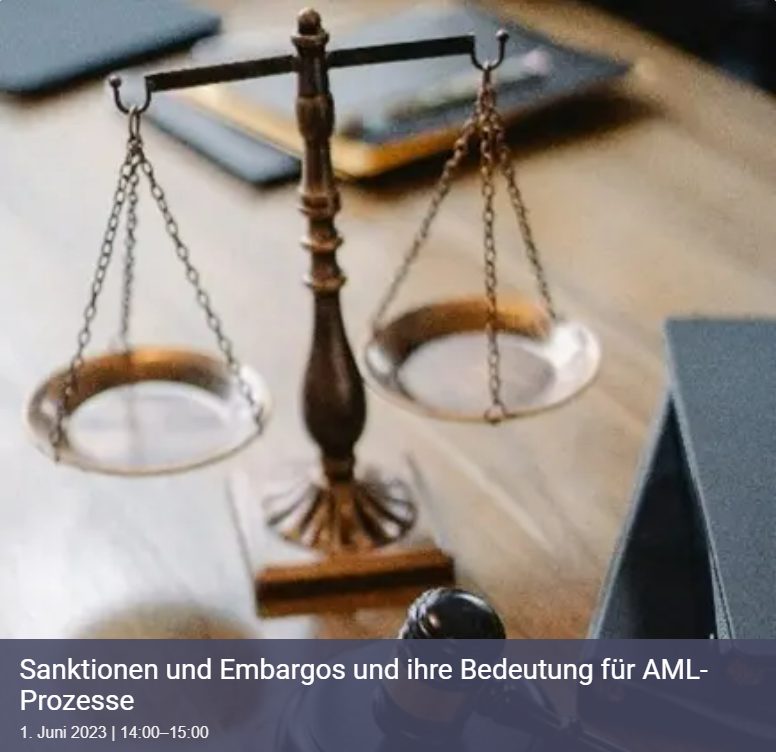 On June 1, 2023, at 2 p.m., the CURENTIS web seminar "Sanctions and Embargoes and Their Relevance to AML Litigation" will be held.
In the wake of Russia's war of aggression against Ukraine, sanctions and their effects as well as political signaling are increasingly in the public spotlight. Banks in particular are facing major challenges in the face of increasingly complex sanctions policies and ever longer sanctions lists.
The web seminar taking place will highlight the past of sanctions and embargoes, analyze Western sanctions against Russia, and assess the role of banks in sanctions implementation. In addition, the following topics will be covered:
Why are sanctions important?
History of sanctions and embargoes
Trade Sanctions & Financial Sanctions
Tactics to avoid financial sanctions
The role of banks in the implementation of sanctions
Analysis of EU sanctions against Russia
If we can arouse your interest to participate, please feel free to register under the following link: Sanctions and embargoes and their importance for AML processes - CURENTIS Banking - Consulting and Innovative Digitalization
https://curentis.com/wp-content/uploads/2023/05/Sanktionen_und_Embargos_News.jpg
752
776
julian.schlosser@curentis.com
/wp-content/uploads/2022/02/logo-2-2-1.png
julian.schlosser@curentis.com
2023-05-22 09:13:24
2023-05-22 09:13:24
CURENTIS Web Seminar: Sanctions and Embargoes and their Relevance for AML Processes