FinCEN warns against human smuggling and points out Red Flags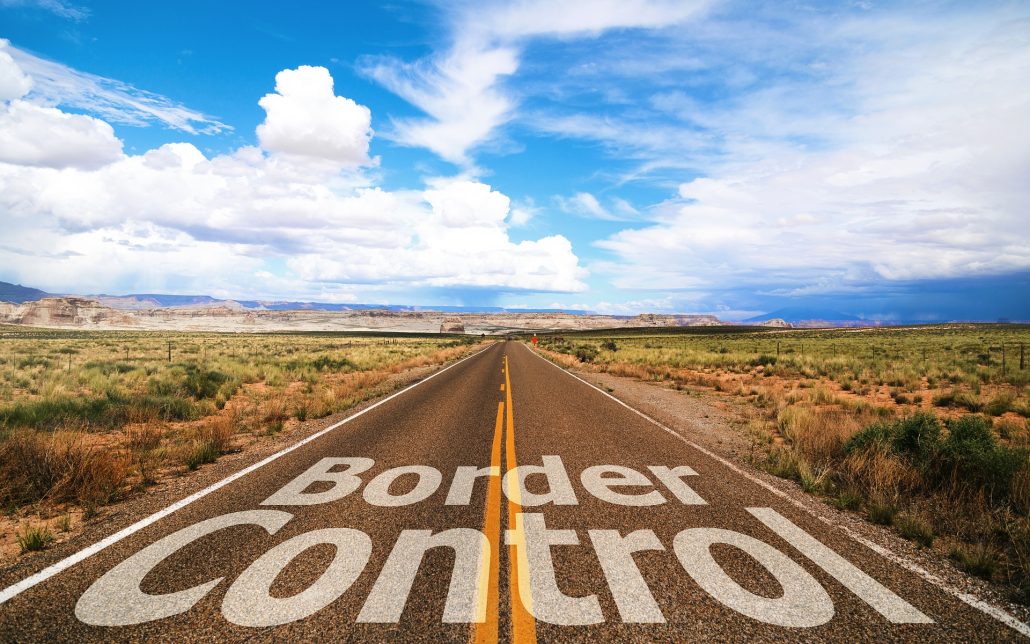 On January 13, 2023, FinCEN(Financial Crimes Enforcement Network is a U.S. federal agency that combats illicit use of the financial system through the collection and analysis of financial data)issued an alert on human smuggling along the southwestern U.S. border, emphasizing the seriousness of the crime and highlighting the differences between human trafficking and human smuggling. This alert builds on previous FinCEN advisories on human smuggling and trafficking issued in 2014 and 2020 and provides trends, indicators, and typologies to help financial institutions better identify and report suspicious transactions that may be related to such activities. FinCEN has included financial indicators to help financial institutions better identify transactions that may be related to human smuggling and to remind financial institutions of their reporting obligations under the Bank Secrecy Act (BSA).
Human Smuggling vs. Human Trafficking: What's the Difference
According to the United Nations, human smuggling is the facilitation of irregular entry into a country of which the migrant is not a national or resident for financial or other material gain. The criminals behind this highly lucrative business take advantage of the opportunity presented by the migrants' need or desire to escape poverty, lack of employment opportunities, natural disasters, conflict, or persecution.
Human trafficking, on the other hand, is a crime in which a person is forced or coerced into labor, services, or commercial sex. Human trafficking receives much more media and law enforcement attention than human smuggling, but the latter can be just as deadly.
Smuggling operations along the U.S. southwest border are typically conducted by networks of smaller groups and organizations that perform various functions along the smuggling routes. Both transnational criminal organizations, such as drug cartels, and smaller independent businesses engage in human smuggling. Migrants can choose different levels of "services" to a desired location, ranging from "all-inclusive" (where migrants pay a hefty fee for complete travel arrangements) to a "pay-as-you-go" system where money is collected for each leg of the journey. Depending on the situation, individuals can pay up to $10,000 for the opportunity to cross the border.
Human smuggling includes two main phases: Recruitment and transportation. In the recruitment phase, smugglers advertise their services and build trust with migrants seeking transportation. In the past, this was done through word-of-mouth. Thanks to social media, smugglers can now reach a larger number of migrants online.
During the transportation phase, smuggling networks often use social media platforms with end-to-end encryption to coordinate routes. Smugglers may also use social media to recruit third parties to the operation on the southwestern border of the United States, as this is the area where the risk of being detected by law enforcement is highest.
Human smuggling can quickly turn into human trafficking if the trafficker holds a migrant against his or her will. This can continue until an agreed-upon payment is made or the trafficker increases the fee to an amount the victim cannot pay. The migrant may then be enslaved for forced labor or sex trafficking.
Although both human trafficking and human smuggling are extremely serious, it is important to know the differences between the two crimes. They are often confused and used interchangeably, but they are very different crimes. FinCEN has included both in its list of eight U.S. national priorities resulting from the American Anti-Money Laundering Act of 2020 (AMLA). Understanding the signs of suspicious activity can help financial institutions detect and report human smuggling.
According to FinCEN, in 2020, at the height of the COVID-19 pandemic, there were fewer than 500,000 encounters on the Southwest border, a 53% decrease from the previous year. However, there were 1.7 million encounters in 2001 and over 2.3 million encounters in 2022. The level of migration activity is driven by a variety of factors, including repressive and corrupt regimes in countries such as Venezuela, Cuba, and Nicaragua. According to the Homeland Security Operational Analysis Center, human smuggling along the Southwest border generates an estimated $2 billion to $6 billion in annual revenue for illegal actors.
Banks and other financial service providers should be alert to eight potential indicators of the crime, including currency deposits into U.S. accounts without explanation, followed by rapid transfers to countries with high migrant flows (e.g., Mexico, Central America) that do not match expected customer activity.
Most transactions related to human smuggling are still done in cash, but many of them are now done through peer-to-peer mobile payment apps or wire transfers.
The 2023 alert follows two FinCEN advisories issued in 2014 and 2020 on this topic and includes the following "red flags."
Transactions involving multiple wire transfers, cash deposits, or P2P payments from multiple originators in different geographic locations with no identifiable business purpose
Deposits made to a single account by more than one person at different locations that are not related to the account holder's place of residence or work and do not serve an obvious business purpose.
Cash deposits to U.S. accounts without explanation, followed by rapid transfers to high-migrant countries (e.g., Mexico, Central America) in a manner inconsistent with expected customer activity
Frequent exchange of small-denomination invoices for larger-denomination invoices by a customer who is not in a cash-intensive industry.
Multiple customers making transfers to the same beneficiary, which is inconsistent with the customer's usual business and stated activity.
A customer who makes significantly more deposits - including cash deposits - than comparable customers engaged in similar occupations or lines of business.
A customer making cash deposits inconsistent with its line of business.
Extensive use of cash to acquire assets, such as real estate, and to conduct transactions.
Financial institutions should include the search term "FIN-2023-HUMANSMUGGLING" when reporting suspicious activity involving wire transfers and other transactions they suspect are related to human smuggling, and should do so when flagging suspicious cash payments of $10,000 or more.
https://curentis.com/wp-content/uploads/2023/01/corona-2474151_1920.jpg
1200
1920
julian.schlosser@curentis.com
/wp-content/uploads/2022/02/logo-2-2-1.png
julian.schlosser@curentis.com
2023-01-25 09:19:55
2023-01-25 09:19:55
FinCEN warns against human smuggling and points out Red Flags