Illegal wildlife trade & money laundering - prevention measures for the financial sector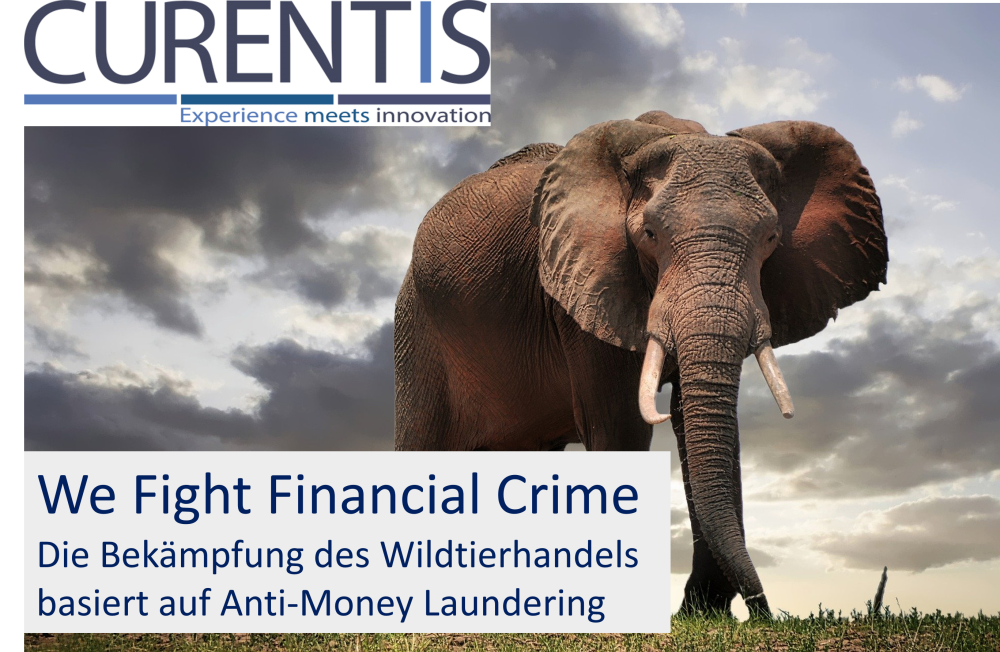 March 23, 2022
On an international level, illegal wildlife trade is becoming increasingly important. In most cases, these activities are not prosecuted. Organized networks are expanding and profiting from the exploitation of our environment. Due to the easy financing of these illegal activities, money laundering is playing an increasingly important role in this context, which must be combated on the part of the financial sector.
The following article will describe the issue of wildlife trafficking in more detail, highlighting which actors play a role in this cycle, which organizations are triggers for trafficking, and what preventative measures can be established to combat resulting money laundering activities.
The core elements of the illegal wildlife trade   
Wildlife trafficking takes place worldwide and focuses primarily on target markets in Asia, Australia, Europe, and South America. With estimated annual revenues of between US$9 billion and US$23 billion, it is one of the most profitable crimes in the world. True to the motto "low risk - high profits", the criminals operate underground and continue to expand their networks accordingly.
Wildlife is traded primarily for medical reasons or as art, delicacies, or for private zoos. High-risk sectors of the trade include export and import companies, safari parks, restaurants, agricultural companies, medical testing facilities, pet stores, and art and antique dealers. Explicit trade is often in elephant and rhino ivory, or pangolins and rare reptile species. The scale of the trade is large: in 2017, among other things, a smuggling case involving over 20 tons of ivory worth $16 million was uncovered.
Organized criminal gangs (consisting of poachers, brokers and traders) up to multinationally established companies are the main players in this business. The establishment and use of front companies and shell companies also allows illegally generated profits from wildlife trade to be infiltrated into the legal financial circuit, e.g. through transactions in legitimate appearing business accounts. Existing contacts with import and export companies allow for forged documents as well as the concealment of the origin of the goods, thus facilitating the shipment of goods across national borders. The involvement of PeP's is also known from the past. In at least 18 cases, North Korean diplomats were involved in ivory smuggling.
In order to be able to carry out the payments covertly between all those involved, the criminals often bypass the official payment system and use alternative payment methods. Smurfing is practiced on the basis of cash and barter transactions, in which several small amounts are deposited in different bank accounts, thus circumventing thresholds and identification obligations. The hawala system is also often used, in which cash is transferred across national borders with the help of intermediaries. In addition, mobile payment service providers such as Paypal or M-Pesa are often used. In this way, the criminal gangs manage to introduce illegally acquired funds into the official financial cycle and turn them into seemingly legal income through money laundering activities.


What are the challenges in combating wildlife trafficking and the resulting money laundering, particularly for the financial sector?
In addition to the social and political factors, such as corruption, high poverty levels, bribery, as well as the ongoing demand for the commodity, there are major challenges in tracking payment flows as well as further financial investigations. Authorities and investigators find it immensely difficult to track criminal transactions due to alternative, untraceable underground payment methods. The use of encrypted communication platforms and sales on the darknet also make it more difficult to track down the criminal gangs. In addition, some affected countries lack information, training, or analytical tools to track these crimes.
The consequences are, besides the loss of biodiversity, the extinction of animal and plant species and the increase of zoonotic diseases, especially the increase of crime and violence and its further problem-free financing.
The solutions to combat wildlife trafficking and the resulting money laundering are manifold and require further adaptation. Starting with poverty reduction, better education as well as the creation of income alternatives, initiatives should also be established to stop the demand for the products. A coalition at the political level should create a clear legal framework to make it unattractive for criminals to act. The financial sector in particular must create awareness of these illegal activities in its own operations and establish appropriate measures for identification.


Solution approaches and preventive measures for the financial sector
The financial sector is by no means completely defenseless against this abuse. On the contrary, the financial sector has a responsibility to combat the extent of money laundering through the following measures:
Intensifying the analysis of companies as part of customer onboarding or in continuous auditing in accordance with the Know Your Customer principle. Close examination of companies may well reveal patterns that indicate fraud and abuse through the use of mailbox and dummy companies.
This also includes a higher time investment in checking the authenticity and plausibility of documents, due to the increased use of forged documents.
In addition, it is necessary in the monitoring of payment transactions, in the so-called transaction monitoring, to check the topicality of the keywords again and again and to keep an eye on the wildlife trade, e.g. by including keywords such as Exotic Good(s) and Animal(s).
This goes hand in hand with closing information gaps for awareness and understanding of wildlife trafficking. This requires appropriate training measures for the departments concerned.
Similarly, it is necessary to check whether the issue is already sufficiently taken into account in the identification of indicators for money laundering risk assessment through the analysis of existing business relationships, for example, by considering an excessive number of business partners based in Asia, Australia and South America, as well as activities in the risk sectors already mentioned (antiques trade, medical testing facilities, etc.).
Similarly, excessive use of money transfer services and international bank transfers to high-risk countries must be included in the risk assessment.
Overall, it can be stated that the issue of illegal wildlife trafficking has become an integral part of environmental crime and that linked networks have already formed to carry it out. These criminal activities and the resulting money laundering must be stopped by appropriate measures and prosecuted. The financial sector in particular should be able to establish suitable initiatives as well as preventive measures. This is the only way to stop the ongoing financing so that there is no further incentive for these illegal machinations.
Further information on the topic of environmental crime and money laundering is available in our associated web seminar(Environmental crime in connection with money laundering - Curentis Frankfurt). We look forward to your registration.
https://curentis.com/wp-content/uploads/2022/03/Wildtierhandel_klein.png
652
1000
CURENTIS
/wp-content/uploads/2022/02/logo-2-2-1.png
CURENTIS
2022-03-22 18:50:58
2022-11-22 16:35:11
Illegal wildlife trade & money laundering - prevention measures for the financial sector